Authentic European Oak Hardwood Flooring
Regarded as a hard wearing surface, solid European Oak timber flooring is terrific at dealing with the increased foot traffic and most importantly looks absolutely divine when sanded & polished with a high gloss clear coating. With it's traditional appeal and charm, European oak is one of the top timber flooring options for designers and architects..
A style that brings the old back to the majestic.
European Oak flooring is provided as either solid oak floorboards or as an engineered oak floor covering. For commercial spaces, the benefit of going with engineered oak flooring is the increased stability that these boards bring. Due to their construction consisting of thin solid oak planks bonded to a base of ply board – gives the boards an increased stability over solid oak boards. The finished product makes the engineered oak floor covering a lot more matched in locations of adjustable humidity – best for heavy traffic areas!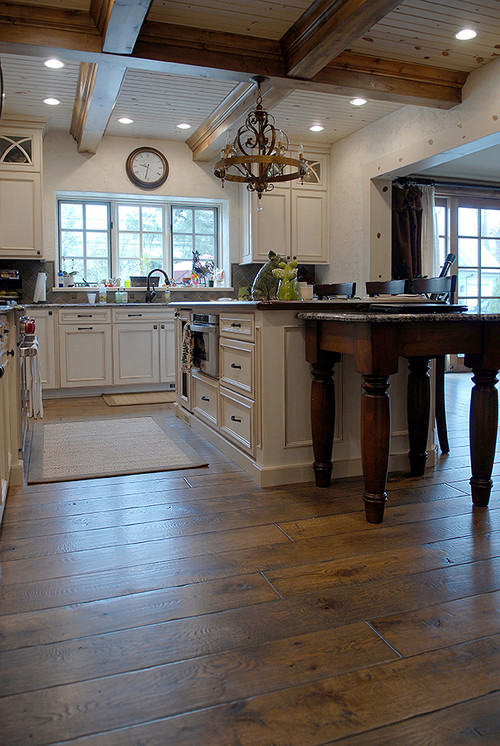 European Oak floors exude high-end quality. If the budget can be stretched, laying an oak floor no matter what environment will only increase the overall value perception of your project. High-quality oak flooring is created to last a lifetime.
If you are looking for a floor that brings character, warmth, and depth to space, the never aging timber will delight the senses.
With a wide range of grain and grade, there is a style that will suit your taste and match the decor of your home. Prime grades offer homes with a high end polished appearance, whilst rustic grades display the timber's natural knots and grains for a more edgy old school traditional look.
They say first impressions are very important and with many exceptional tones to pick from, it will give off a great appeal to any room.
Minimal Floor Maintenance
European oak flooring is well known for very little maintenance. The occasional cleaning and wiping are all that's needed to keep your flooring looking beautiful. Of course if your European oak timber boards begin to show signs of decay after age, all you need to do is have the floor boards sanded and polished to bring them back to life again.
You could go at it DIY mode if you understand the steps to sand timber floors or our professionals can take care of the project from start to finish.
European Oak Cleanliness
For general everyday cleaning, dirt and marks can simply be swept or removed. For more major marks, these can frequently be sanded and re coated with your picked finish – leaving no residues of the original mark.
Oak flooring does not emit foul smells and odours like carpet, and spills are far simpler to mop up. European oak is also resistant to fungus and bugs, permitting for a more sanitary home environment and minimizing your maintenance and repair work expenses.
Will European Oak flooring work best for your next project?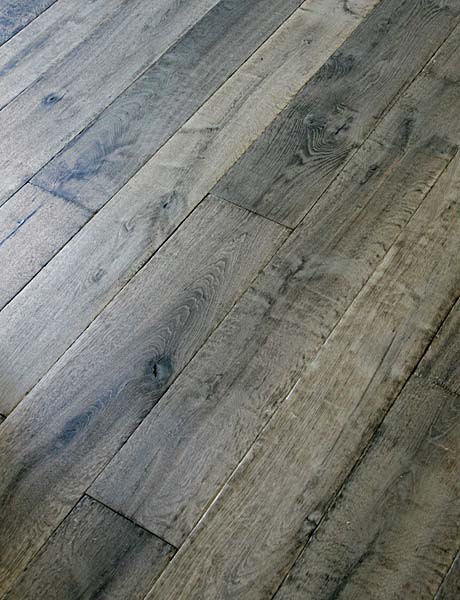 When selecting the grade of oak timber, it's a simple case of asking yourself two questions.
One is whether or not the location of your property is likely going to have fluctuations in temperature and/or prolonged wet weather.
Second of all, whether or not you intend on keeping a raw look and feel to the finished floor.
If you're perhaps considering engineered oak flooring, what thickness of floorboard is best for your project? The thickness of floorboards you choose can rely on lots of aspects.
If you have got under-floor floor heating, then, normally speaking, you should not set up something thicker than 15mm thick floorboards.
Engineered wood flooring should be able to withstand up to 4 re-sand & polish cycles throughout its lifetime. If you do not have underfloor heating, then any thickness of oak crafted flooring will work for you.
Generally, the thicker the top layer, the additional re-sands you'll have the ability to do, which obviously suggests it'll last longer.
So with many different tones and grade, we think European Oak is a floor choice hard to pass up on.
Of course if you need help with making a choice, gives our friendly team at Freedom Flooring a call to discuss.
Leave a comment below and let us know what type of european oak speaks out to you! We love the fantastic aged gray oak flooring.
Going for that calm, timeless french country look!